Kentucky Hospital Association Presents Health Care Governance Award to Martha Jones at Annual Convention
The Kentucky Hospital Association (KHA) presented its Health Care Governance Leadership Award at the 93rd Annual KHA Convention. This year's event was held at the newly renovated Galt House Hotel in downtown Louisville.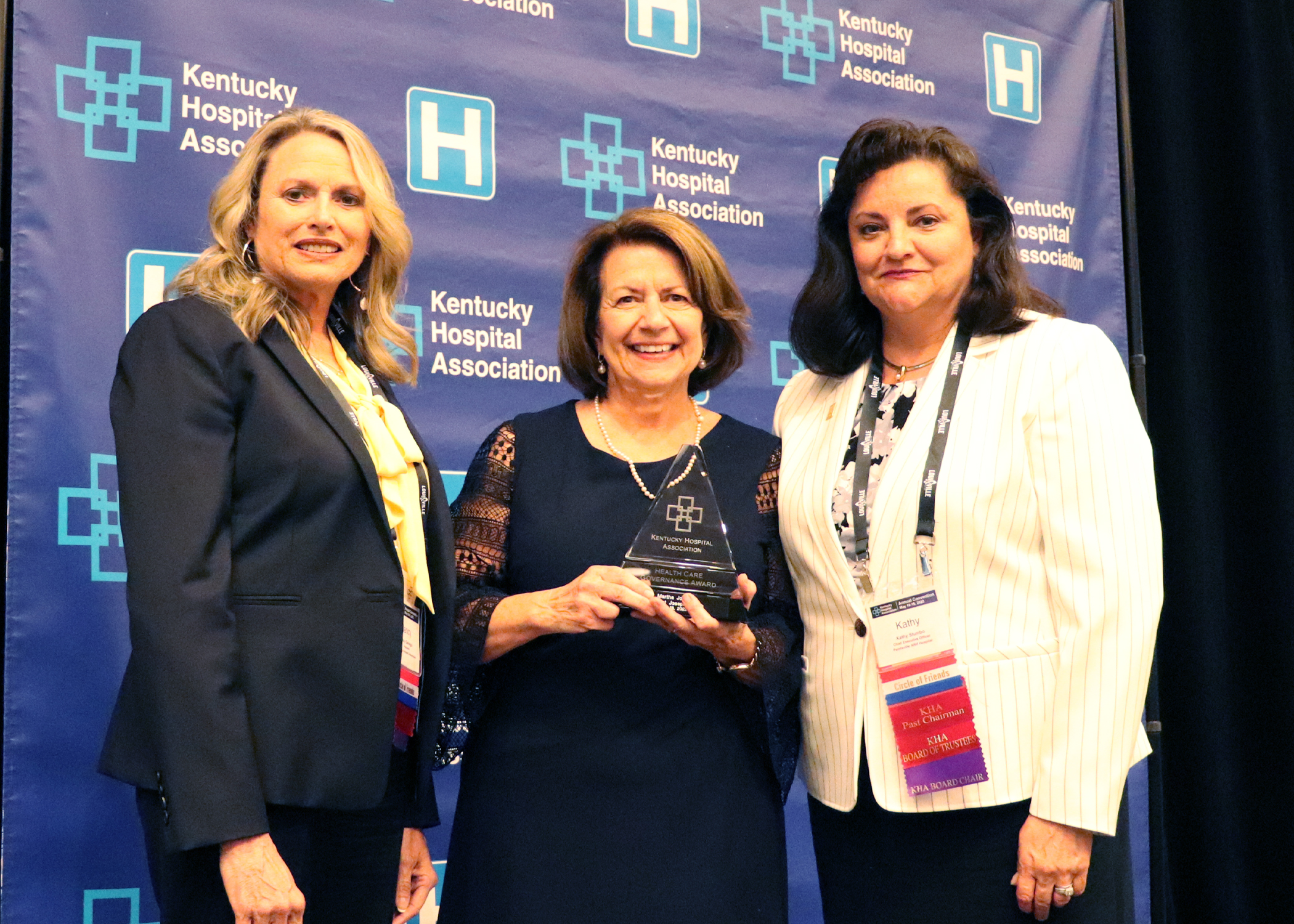 KHA's Health Care Governance Leadership Award was presented to Martha Jones. The purpose of this award is to acknowledge individuals who have had a positive and sustainable impact on the quality of care in their communities. Jones was honored for her contribution to health care in her local communities as a hospital governing board member.
Since 2013, Martha Jones has been an active member of the CHI Saint Joseph Health Board of Directors, where she has played a key role in helping the system develop a new strategic vision to align the ministry with their mission and values. In 2019, Jones also served as vice-chair on the board during the rebranding of KentuckyOne Health to CHI Saint Joseph Health.
That same year, Jones was named chair of the board during a groundbreaking time for CHI Saint Joseph Health with the announcement of their formal affiliation with the Cleveland Clinic Cancer Center, to expand access to highly specialized cancer treatments, clinical expertise and research studies to help patients in central Kentucky. In 2020, Jones co-led the search committee and selection process to secure Anthony Houston, Ed.D, FACHE as the new chief executive officer.
The positive impact Jones has had on Kentucky's health care is greatly observed through her extensive time and efforts.
Share this post: